This auction has now passed.
AUCTION @ EPSOM RACECOURSE, SURREY - KT18 5LQ
SATURDAY 22ND & SUNDAY 23RD SEPTEMBER 2018
Auction starts 1:00 PM, viewing one hour prior at 12:00 NOON, BOTH DAYS
__
FIRE AT LUXURY GOODS WAREHOUSE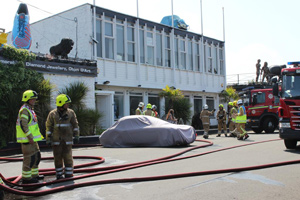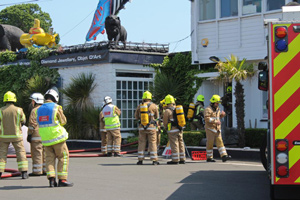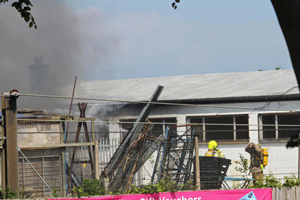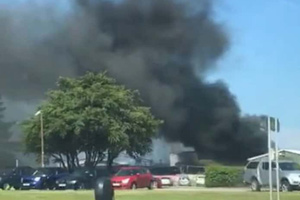 I would like to take this opportunity to inform you of a very special Auction event that is taking place at Epsom Racecourse. I am currently engaged in a contract to clear thousands of items from an importers luxury goods warehouse.
The main warehouse Art building was subject to a horrendous fire which destroyed thousands of items, I have reached agreement with the Directors and Axa Insurance to clear all the goods that survived in the adjacent buildings. All these goods have now been removed to allow for refurbishment.
I will now clear these goods at up to 75% discount. A fantastic cross section of the above will be available for immediate sale at Epsom Racecourse on the 22nd and 23rd.
I would strongly advise attendance.
BARGAINS ARE VIRTUALLY GUARANTEED
LIVE AUCTION - 400 LOTS

ORIGINAL ART Paintings and limited edition masters, Picasso, Lowry, Dali etc

APPLE PRODUCTS iPhones, MacBooks, iMacs, Laptops etc.

DIAMONDS AND GEMSTONES Rings, Pendants, Earrings, etc. Tanzanite, Diamond, Ruby, Sapphire etc

ENTERTAINMENT AND SPORT Signed memorabilia from film and tv, rock and pop, sport etc. Beatles, Stones, The Who, English Football, Boxing , Golf etc

WINES , CHAMPAGNES AND WHISKY Margaux, Chateauneuf du Pape, Pomerol, Dom Perignon, Krug, Glenmorangie, Glenfiddich, Macallan, Johnnie Walker, etc

MIXED GOODS Porcelain and Bronze Figurines, Lamps, Vases, Cutlery, Persian Rugs, Occasional Furniture, Brand Name Handbags, Metal Sculptures, Crystal etc
"From Only £40 Reserve"


Please view the VIDEOS BELOW to give you an indication of the quality on offer. This is only a small photographic excerpt, attendance is advisable to fully appreciate the beauty and extent of the lots
__
Auctioneer Charlie Williams - www.charliewilliams.com
The Auction House, Drummore House, North Berwick Road, Wallyford Toll, Musselburgh, EH21 8JT. Tel: 0131 665 6448 Email: info@charliewilliams.com